6 Exciting Things you must do in Winthrop, WA
This article may contain affiliate/compensated links. For full information, please see our disclaimer here.
About Winthrop, WA
Winthrop, WA is located in the Methow valley in Washington state. While RVing on a long roadtrip, this was our first stop in the PNW (Pacific Northwest) of the United States. (We visited in early July.)
Take a step back in time and visit the downtown area which makes you feel like you're in the old Wild West! A smaller town, with a lot of charm. Not to mention a lot of fun things to do nearby!
Things to do in Winthrop, WA
Hiking
Winthrop, WA is a close proximity to the North Cascades National Park and there are many hikes within the park and on the outskirts that make hiking the ultimate thing to do when visiting Winthrop, WA.
Be sure to plan ahead which hikes you plan on taking and where the trailheads start. Many trails are dog friendly which is really nice! (Even some within the National Park which is rare.) Other considerations while hiking include being bear aware & carrying bear spray. One trail we hiked had a note left that there were several bear sitings recently.
Another great place to explore while in Winthrop, WA is Pearrygin Lake State Park. You can camp, hike, boat or swim here. There are even day use facilities available for picnicking.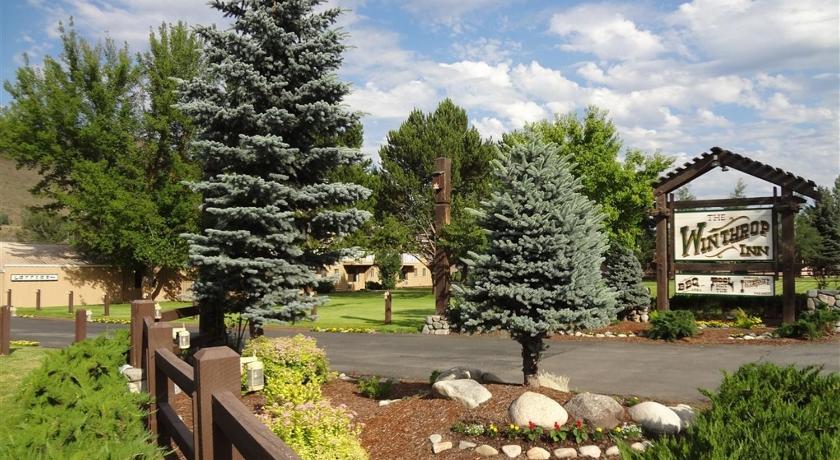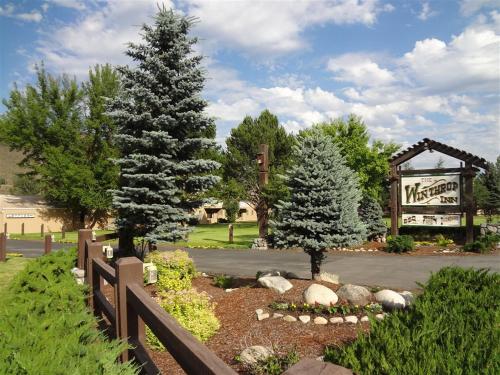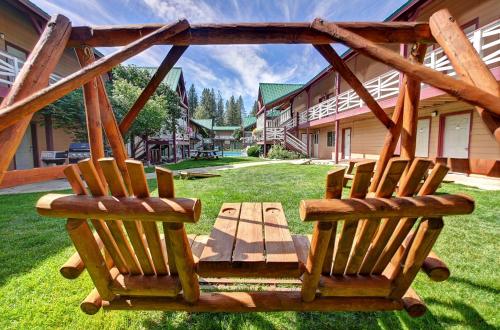 Golfing
Bear Creek Golf Course, located in Winthrop, WA was recognized by AAA as a hidden gem. If you're a golfer and in the area definitely take the time to check it out! When making a tee time, inquire about local leagues if you're planning on golfing during the week. Many local courses will have leagues during the weekday evenings. Other than the baha ing it to the driving range, this really was a great course to get in a round while in Winthrop, WA. Definitely add it to your things to do list when visiting Winthrop, WA.
Spend time on the Water (rafting/SUP)
While we were lucky enough to be staying right on a lake in Winthrop to take our stand up paddle board out when temps got into 90 degrees, there are many options in Winthrop as well as nearby Twisp to partake in water sports. So, if the temps are up definitely take to the water to experience Winthrop, WA. Some options include SUP or kayak rentals or even a whitewater rafting tour!
Explore Downtown Winthrop, WA
Downtown Winthrop is so much fun! It's literally like stepping into a time capsule and transporting yourself to an old wild west town. Aside from the novelty of the businesses and how it's such a fun setting there are many shops, bars & restaurants that are definitely worth checking out! Many of the restaurants listed below are located in downtown Winthrop.
Have a bite to eat or sip a drink in Winthrop, WA
Winthrop, WA has many different restaurants and places to have an amazing drink. Whether you want to head into the downtown area that is very busy or not you will not have a hard time finding a great meal & drink.
East 20 pizza
Super casual pizza digs with tasty unique signature pizzas. Need I say more? If you order a larger pizza they will also do half and half of specialty pizzas. This, is a huge plus when you can't completely decide.
Honestly, this was probably one of my favorite meals in Winthrop, WA. We ended up ordering a chicken caesar salad, a 16″ pizza half and half sweet and spicy sausage and the other half 509er (which is kind of like a supreme style pizza.) We even had dessert which I can't completely remember the name of but I think it was a methow mud pie or something like that. It was a chocolate crust, a layered ice cream pie topped with whipped cream and sprinkles as well as a drizzle of chocolate sauce. It was so tasty on a warm summer day to cap off a tasty meal.
Methow Valley Ciderhouse
Near the Welcome to Winthrop, WA sign, is the Methow Valley Ciderhouse. While I'm definitely a bigger fan of craft beer vs. cider, I've been trying more cideries as of late. A lot of them have great more dry and less kick you in the teeth sweet options. I was very impressed by the ciders at Methow Cider. My favorite was the blackberry cider called Black Raven. They also had a really unique cider that actually had hops in it and it was quite tasty as well. They are dog friendly and serve food as well so a perfect place to hang out in the evening with your furry friend.
Schoolhouse Brewery
Located in downtown Winthrop, WA it was definitely one of my first things on the list to check out! Craft beer travel & brewery life am I right? Anyway, we decided to have a bite to eat as well. The beer bread here is phenomenal! Definitely get the beer cheese, whether it's with the pretzel or beer bread that was one of my favorite things here. It was really busy while we were there and there was a decent wait if you wanted to sit out back on the riverfront deck/patio. In my opinion the beer was decent but didn't blow me away. (I'm a tough critic of beer though!)
Copper Glace
Located in the downtown wild west area of Winthrop, WA this craft cocktail bar has limited opening days and hours so be sure to check out the specific operating hours before heading there. Located in the "wild west" downtown area it's a great place to have some really unique and tasty drinks either before or after walking around and exploring the area. I enjoyed an elderflower margarita and persephone's return. The latter was my favorite, it was really complex and had a lot of different flavors.
Sheri's Sweet Shoppe
No visit to the downtown Winthrop area is complete without something sweet from Sheri's Sweet Shoppe. Ice cream, caramels, truffles you name it they have it if its sweet. You can even grab an espresso to go with your sweet treat. Outside if the weather is nice there is ample seating on a deck area where you can hang out and enjoy whatever you picked out to quell your sweet tooth. It's a perfect end to an evening grabbing something here to enjoy later or after dinner.
Three Fingered Jack's Saloon
If you've ever been a fan of old school western movies, Three Fingered Jack's Saloon is very much what I would say a quintessential old wild wild west style bar & grill. No surprise, it's located in what seems like frozen in time wild west downtown area of Winthrop, WA. The walls were covered with historic artifacts as it is rumored to be the oldest legal Saloon in the state of Washington. Just for that fact alone, Three Fingered Jack's Saloon deserves a stop for dinner or a beer to pay a tribute to its history. It was pretty decent bar food and I don't normally order Bloody Mary's outside of brunch but for some reason it sounded amazing.
Pro tip: definitely order the Bloody Mary if you're a fan, they make the mix in house! (House made mix & a selection of infused vodkas are usually my indication to order the Mary!)
Spend a day (or two) in North Cascades National Park
North Cascades National Park is definitely one of the most underrated National Parks. Which is surprising as it's only located 3 hours from Seattle you would think many people would flock to the gorgeous glacial colored lakes and alpine peaks wilderness. Especially since this National Park doesn't have an entrance fee!
Unlike some National Parks, this park is better experienced via hiking trails. Sure, there are lookouts and some things to see just off of the main road but the North Cascades are less accessible if you're not really looking to lace up your hiking boots. However, if you're in the area and driving through definitely take the time to take the North Cascades Scenic Highway (hwy 20). Keep in mind, this road is seasonal and does close for a portion of the year.
I was blown away by the gorgeous glacial lakes! The North Cascades is known as "The American Alps". There are three different sections to this National Park but more about how to spend 2 days in North Cascades National Park here.
More National Park & Washington Travel

: